ROTENSO. WHAT WE HAVE?
Company warehouses located in 3 logistic centres
with total 20 000 m2 and 29 000 pallet places
rotenso headquarters
main warehouse
ROTENSO. PLACES WE DELIVER.
Company mission is to provide state-of-the-art air conditioning, ventilation and heating
solutions based on highly efficient, energy-saving inverter technology.
100k devices per annum supplied to the market.
ROTENSO. CONSTANT COOPERATION.
Constant close cooperation of our authorised service and the support department
with the development department allows for continuous improvement
of technology and systems quality.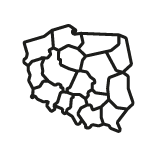 Internal service
network in Poland
Complete range of products
to suit your needs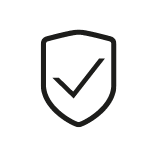 * Specific terms and conditions are contained in the warranty card.
You

are at the center of our activities
ROTENSO. BUSINESS MODEL.
The company's business model revolves around three core values:


with these values in mind, we have undertaken two key projects:
The primary goal of this project is to act in responsible manner according to the principles of partnership.
Immediate assistance, direct contact and reliable transportation result in satisfactory business relations.
Rotenso
Eco Passport Design
Ecology is Rotenso's top priority. Our light and energy effective appliances are packed into recyclable cardboard boxes.
This goal is achieved  by optimizing the production process.
ROTENSO. CONTINUOUS IMPROVEMENT.
Laboratory and quality control
3,000 engineers and supervisors of:
– Quality system management
– Supplier's quality warranty
– Component quality control
– Process quality control
– Final quality check
– Customer service improvement
– Rotenso devices obtained prestigious
approvals in the field of industrial design.
ROTENSO. RESEARCH AND TRAINING.
Our training center